Expert in made-to-measure ...
Your plans are just waiting for us...
Who are we?
Zen Cuisines, created in 2008, is a company of about twenty people led by a dynamic and available team.
.
Each study is free, personalized and adapted to your request.
All our products are offered in a variety of ranges, styles and colours.
We attach particular importance to customer satisfaction.
The study of your living space is our priority...
Edition 2021
You want a change?
Looking for inspiration?
With our catalogues, find the inspiration to change everything!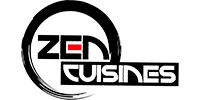 Some ZEN ideas
Craftsman cook, high-end cook or cook at an unbeatable price, we have a diversified catalogue for all needs and for all budgets.
Great professionalism and excellent advice. The 3D plans were great and well thought out. I highly recommend Zen Cuisine. 
I really recommend them, they are very professional, they listen to their customers, they take their time and advise you very well.
Thanks to them!
ZEN Cuisines Ltd.
1 Boulevard du Jazz - Belval
L-4370 Esch-sur-Alzette